How can I merge my artist profile and the generic profile I was provided by SoundCloud?
If you want to merge your accounts, you need to add your artist and generic account link in the following fields:
Add your Soundcloud Profile link on Official Profile Soundcloud link > them Add the Generate Soundcloud Profile to Generate Profile Soundcloud Link > Now click Update
This Proccess can take up to 74 hours to merge your music into your Profile
Where can I find the Generate Profile SoundCloud URL?
Make sure that you add the correct (ONLY use) URL links and please refrain from adding promotional quotes or comments.
If you are a first time user, you can find your url link by going to SoundCloud's main page and search for your artist name in the search bar:

Click enter and you will find all of the artists available with the artist name: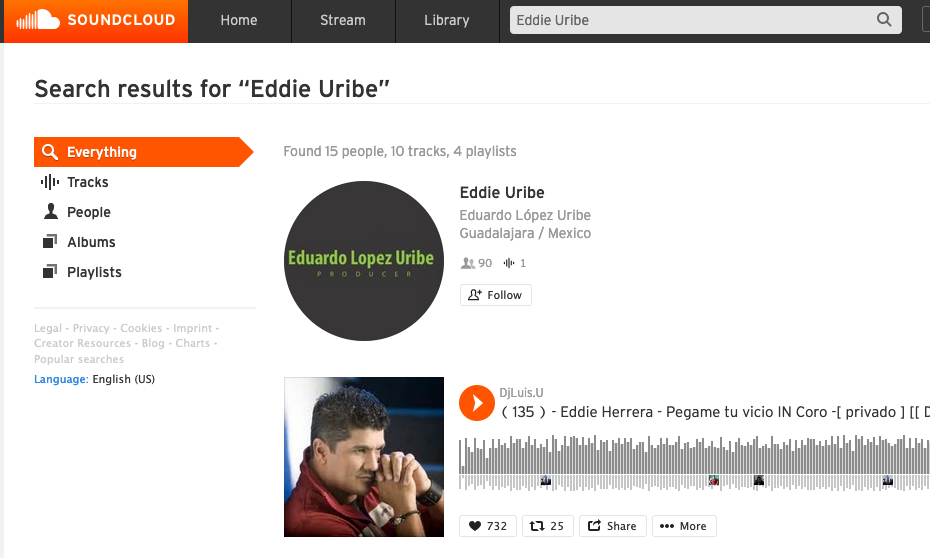 Once you find your artist profile click on it and you will immediately be able to locate your artist url in your browser's search bar: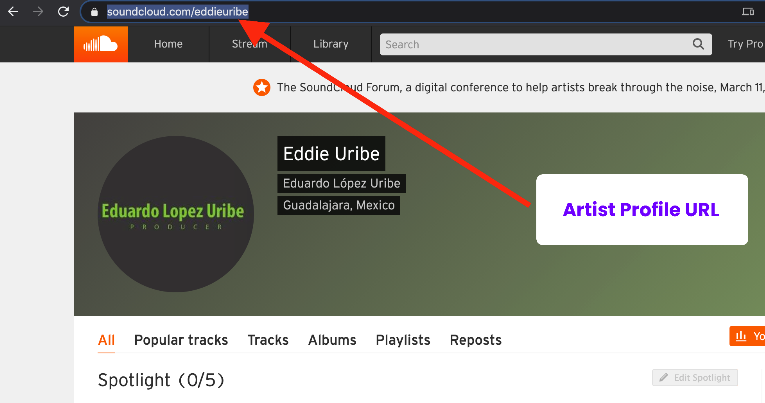 them Add the Generate Soundcloud Profile to Generate Profile Soundcloud Link on My account them Now click Update